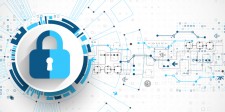 RDS-Tools has developed RDS-Knight, a powerful application with a 360° approach to Security for protecting RDS server environment against unauthenticated attackers. Today, the company announces the future release of RDS-Knight's lighter alternative, adapted to smaller environment and budget. The "Security Essentials" Edition will be generally available in September.
Prague, Czech Republic, August 31, 2017 (Newswire.com) - RDS-Knight is a powerful tool designed to secure remote desktop, monitor login failures, block prohibited or suspicious IPs and prevent unauthorized actions from malicious users.
In its full version, RDS-Knight provides a list of five strong protective features intending to lock down RDS Servers and protect them against any breach that could lead an organization to a failure.
Brute-Force Attacks Defender to block any malicious attempt to connect
Homeland Protection to prevent undesirable connections from foreign countries
One click to Secure Desktop to restrict the users' rights in a snap
Working Hours Restrictions to close the access to the server at night
End-Device Protection to fight credentials' stealing
Each of these measures can be applied differently per user and per group. It is the essential shield for securing large environments, running on Servers with multiple connections. The Administrator is able to limit each user session according to his wishes and organizational needs.
RDS-Knight Ultimate Protection is currently available on RDS-tools' store page, now for 385$*/ server including all features. It is also possible to test it for free using the trial version.
This video gives a good overview of RDS-Knight's capabilities.
An Essential Security Toolbox for Securing Remote Connections
RDS-Tools software are designed to assist RDS Administrators in developing Remote Servers' structures in the most efficient way according to the environments they are facing. Security Essentials is a simpler and affordable variant of RDS-Knight that focus on keeping remote connections in a safe place for all users.
This Edition of RDS-Knight includes core security features: Homeland Protection, Working Hours Restriction, and the powerful Brute-Force attacks Defender. Once a measure is set, all users benefit from it. It is the efficient "turn-key" security solution that every RDS Administrator needs in order to protect Remote Access from hackers and robots.
RDS-Knight Security Essentials will be soon available on RDS-tools' store page, for a very attractive price: 49$/server only.
* Special offer: only if you purchase before the 31/10/2017. Normal price is 485$.
About RDS-Tools:
Since 1996, RDS-Tools has specialized in remote-access technology, widening its experience and expertise in deployments of all sizes – as large as 35,000 concurrent users. After investing nearly seven years of R&D developing our flagship products, we are extremely proud to offer our customers such cost-effective and easy-to-use technology that obviates server complexity and delivers a powerful "server-based solution" which runs on any Microsoft system. RDS-Tools provides 4 brand new technology choices which will greatly help you deploy your RDS/TSE servers: RDS WebAccess, RDS Print, RDS-Knight and Server Genius. If you have any questions, comments, suggestions or sales inquiries please send us an email at sales@rds-tools.com and we will be pleased to answer you as soon as possible. For more information, visit www.rds-knight.com.
Source: RDS-Tools
Share: